Services:
Please click here to request a quotation .
Our company has been providing professional services, indoor-outdoor ,single or combined services to local companies in Miami Dade, Broward and Palm Beach Counties, Florida and immediate suburb areas.
Licensed & Insured / Hourly, daily, weekly, or monthly.
JDL Cleaning Services is a service company , catering exclusively to Office Buildings , including common areas, Rental Properties, Restaurants, Banks branch, Commercial Offices , Corporate and Private atmospheres.
Some of our primary cleaning services include:
~ Office Cleaning ~ Computer Room Cleaning, ~ Replace and empty garbage bags, ~ Clean and sanitize bathrooms
~ Dust all surfaces &furniture, ~ Edge & vacuum ~ Maintain interior windows doors,
~and more.
Supplies: Break-room, Kitchen & Bathroom .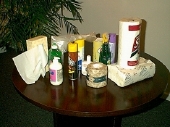 We can either inventory and maintain your supply or you can order at your discretion.Replacement of soaps, bath tissues, etc will be added to your invoice .
Our Cleaning Services can be fully customized to better meet your business needs.
NOTE:

Our Staff is fully trained to get the job done.
Customized cleaning schedules to meet your needs.
Our highly-trained and well-supervised staff uses only state-of-the-art equipment and environmentally friendly cleaning products.
• Anti-Slip Floor Treatment.. ( Upon Request.)
• Services provided may differ according to the contract.
• Custom services available upon request.
• Our Services can be fully customized to better meet your business needs.



2001 © JDL Cleaning Services, Corp. All Rights Reserved